Dogs Trust joins in the Dog Lover Show fun!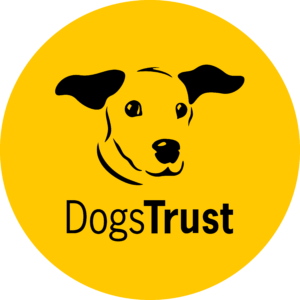 Dogs Trust is excited to be at The Dog Lover Show this year, with its own one-stop Dogs Trust Village.
We will have information about some of our dogs currently looking for their new forever homes – from local rehoming centres in Glasgow and West Calder, to those further afield across the UK.
Plus, if you fancy a look around your local rehoming centre, we will be offering virtual tours of our sites. You can also follow this up with a personal face-to-face tour at your local centre. Just speak to any of our Dogs Trust team to arrange this.
We will also have information about a range of services we provide, such as the popular Canine Care Card service, Dog School and Freedom and Hope Projects. We will also have various other activities going on across the weekend, to keep you entertained.
So, if you are at the Dog Lover Show, please pop over to our Dogs Trust Village – we look forward to meeting you.
Dogs Trust is the UK's largest dog welfare charity and cares for over 14,000 dogs each year through a network of 21 rehoming centres in the UK.
Our mission is to bring about the day when all dogs can enjoy a happy life, free from the threat of unnecessary destruction.
We are really excited to partner with the Dog Lover Show, as it gives us a fantastic opportunity to interact with all dog lovers – and highlight the joys of having a rescue dog.
Our Dogs Trust Village will have information about some of our dogs who are waiting for their forever homes. So, if you're looking for a dog to join your family, please come along and have a chat to start your rehoming journey with us.
If you have a former Dogs Trust dog, please make sure you pop over to say hello, and share your rescue dogs' story as we love to hear how happy our former canine residents are.
Across the weekend, we will have lots of activities taking place in the Village itself to entertain all dog lovers, our team also on hand to answer any questions you may have. So, 'follow the yellow' and we'll see you there!
Are you looking for a dog to join your family? If so, you may find your new canine companion at one of our rehoming centres. Visit our website to find out which dogs are currently looking for a home and to find out more about the rehoming process.
Thanks to kind donations, we are able to support thousands of dogs and owners every year – not just with rehoming, but also with advice, training, community work and much more. You can show your support and donate through our website.