Welcome to the Kids Zone at the Dog Lover Show Glasgow, where we have lots of fun and educational activities planned for our youngest visitors. One of the highlights of the Kids Zone is the Storytelling Stage, and this year is a special for author Mark Sanders being a first to the SEC with Bandit.
When Monty the Newfoundland passed away last year it was after starring in 10 children's books, visiting over 200 schools and raising thousands for charity. He was a superstar in every sense of the word and also made two visits to the Dog Lovers Show where he helped his hooman, author Mark Sanders share the stories with visitors to the two-day event.
This year 18-month-old Bandit will be appearing for the first time to carry on the story times featuring his great uncle Monty and also introducing his very own book Bandit lost in the Forest.

You can come and say hello, listen to the stories and even buy pawtagraphed and signed copies of all the books.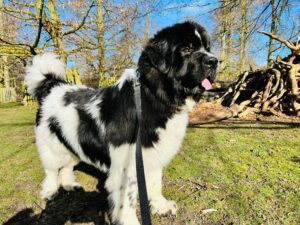 Of course, Bandit also loves a cuddle.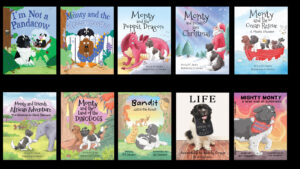 In addition to Mark and Bandit , we have a range of activities and games that are perfect for kids of all ages.  The Kids Vets Club by The Natural Vet!
Make your own herbal remedies, count the worms, learn about medicines for pets and lots more fun for all ages at our Vet Partner Stand. Its fun and educational too.
We also have a special "Meet the Breeds" area, where kids can interact with different breeds of dogs and learn about their unique traits and personalities. Our friendly and knowledgeable volunteers will be on hand to answer any questions and help kids understand the importance of treating dogs with kindness and respect.
Bring your little ones along to the Kids Zone at the Dog Lover Show Glasgow, and let them have a fun and educational day out!
Kids tickets are free but must be booked. All children to age 16years admitted free with paying adult visitors.
Book your tickets today and join us for a day of learning, entertainment, and furry friends.