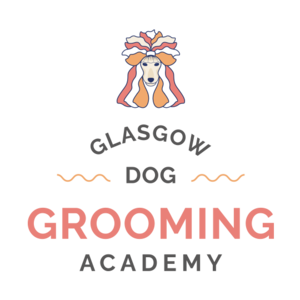 Welcome to the Grooming Feature at the Dog Lover Show Glasgow, sponsored by The Glasgow Dog Grooming Academy. If you're a dog lover who's interested in grooming or just want to see some of the best grooming talent in action, then you won't want to miss this exciting feature!
We're proud to showcase a range of grooming competitions at the show, at the Grooming arena inside the hall, featuring newly qualified to expert groomers. From poodles to terriers, each competition will focus on a different breed of dog, giving you a chance to see the skills and techniques that go into grooming each one.
Our expert judges will be on hand to evaluate each groomer's work and select the winners of each competition. Whether you're a dog grooming enthusiast or just appreciate the beauty of a well-groomed pup, you'll be impressed by the talent and creativity on display at the Grooming Feature.
Click here to find out more about the Grooming Arena 
In addition to the competitions, we'll also have expert groomers on hand to answer your questions and offer tips and advice on how to groom your own dog at home. You'll learn about the different grooming tools and products that are available, as well as the proper techniques for bathing, brushing, and clipping your dog.
So come along to the Grooming Feature at the Dog Lover Show Glasgow, sponsored by The Glasgow Dog Grooming Academy, and see some of the best grooming talent in action. Book your tickets today and join us for a day of learning, entertainment, and furry fun!
A Career in Dog Grooming; New Challenge, New Career, New You!
At the Glasgow Dog Grooming Academy our standards are high, and we take pride in producing excellent fledgeling groomers.  Once qualified we provide them with support and advice whenever they need it.
Most of our students go on to open their own businesses once qualified, others slot straight into the job market.  What they do with their qualification is their choice, but having that choice is priceless.
We advise prospective students to come see us and meet our team of fully qualified groomers, each with their own area of expertise and with something unique to offer.
To begin any of our courses all the student requires is the motivation and time to complete the course of their choice.  That said, an absolute love of animals is a must.
Up to the Level 4 Higher Professional Diploma, no prior knowledge is required.  All our Level 2 and 3 courses are taught from 'scratch'.  We also offer non-certified 'Groom Your Own Dog' courses.
Certified courses are Ofqual regulated and include level, 2, 3 and 4 certificate, diploma, and higher diploma courses.  These can be achieved as iPet, AIM, or City and Guilds qualifications, all of which are Ofqual regulated.  Ofqual qualifications are nationally and internationally recognised.
All that is left to do is decide which path you would like to take.
Individuals who want to open their own business as grooming professionals usually opt for an Ofqual regulated Level 3 Diploma Course.
Grooming is a lucrative profession and that is essential in the real world, but the added joy is being able to work with all the wonderful doggy characters you will meet along the way.  It is often not like work at all.
As the old saying goes:  'Find a job you love, and you will never work another day in your life'
Dog grooming is that job.
Come Join Us
Jackie & The Team